Start-Off-Smart.com Repurposed


January 12, 2015

It's a new year, and for me, everything is changing in my life. Read all about it at my blog.

What this means for this site is that it has a new purpose. I'll still use it to talk about my writing, from time to time, but it's major focus has shifted to my life overhaul.
Lifestyle by Design, not by Default
I'm cutting out everything wasteful and unnecessary in my life, and rethinking everything from housing to health and personal growth. I'm using the acronym SHIP as a filter for my life:
Sustainable: Reduce the constant flow of money for goods and services I can provide myself (or do without) and drastically reduce waste and overspending.
Health-Promoting: Lose the flab, get in shape, and eat healthy foods.
Interest-Free: Unless there is absolutely no way to buy "must have" things with cash, do no incur debt. If it's not essential to sustain life, it can wait.
Permanent: Spend most of my money on things that have lasting value – things I can enjoy both now and well into the future.  Money spent each month should provide a lasting lifestyle upgrade of some kind. I'll delay gratification and spend a minimum amount on short-lived entertainment and recreation.  Those things will come later, as I achieve financial independence.
I'll rework or eliminate altogether those things in my life that don't fit within these guiding, foundational principles. You can follow my progress as I wage war on every aspect of my budget at my Life Overhaul Blog.
Follow along to see if I'm just completely insane, or if I really can simplify my life, to increase my personal freedom, and to begin to put my money to work for me by eliminating or rethinking all budget line items that don't fit into one of the categories below, which I sum up with the acronym STSTS.
Sustenance – Health-Promoting Food and Safe, Clean Drinking Water
Taxes – Pay federal, state, and local taxes and licenses. Stay on the right side of the law and give government no reason to limit my freedoms.
Shelter – Safe, warm protection from the elements
Transportation – Reliable, safe, insured vehicle(s)
Sanitation – Keep clean and exercise good hygiene to stay Healthy
I look forward to getting my life on track and to make it more Sustainable, Healthy, and Interest-Free. Take this journey of discovery with me to see how you too might find ways to simplify and improve your life.
Click to visit the Life Overhaul blog.
A Resource for Writers and Readers (Previous Purpose of Site)
The Fictional Character's Guide to Acting
November 26th, 2012
I'm building a resource for writers who struggle, like I often do, with effective body language. I share the research I have done into how to "show, don't tell" when it comes to revealing emotions and thoughts of both point of view characters and others.
Beyond body language, I also researched related emotions and thoughts associated with specific emotions.
I will roll out one emotion per week or more, until all 50+ emotions are complete. When I finish an emotion, you'll find a link to the emotion-specific page in the page linked to below.
The Fictional Character's Guide to Acting
Writer's Blog Launch
February 18th, 2012
I just launched a blog for writers today. Here, you'll find product reviews, tips and tricks, and writing advice.
I will highlight the principles that I have found the most useful in helping me to hone my craft in ways that improve my writing.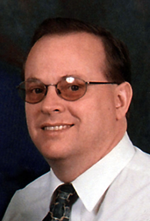 Web Site Launch
February 17th, 2012

My name is Steve Myers. I'm an aspiring writer. I created this site as a place where I can share the tools, techniques, and some of my writing with other writers and (someday) fans of my fiction.

I am 112,000 words into the first draft of the first novel that I have written with the intention of publishing it. The working title I'm using is "Jeran Dreams." Its genre is contemporary fantasy, or what I refer to as "magic in the real world." You can find the first three chapters of the book on the right, under "Samples of Work."